Are you receiving this error?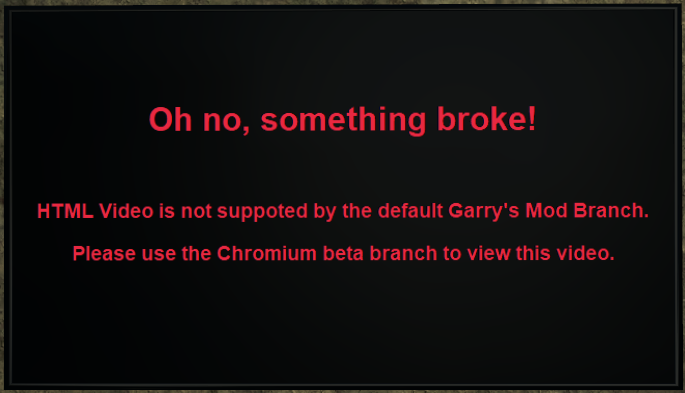 If you are receiving this error when trying to watch a YouTube video on a Television, this means that you are using a Garry's Mod branch that does not support Chromium and therefore cannot play YouTube videos.
How do I fix this?
The fix is simple enough to apply by following these instructions:
1) Ensure that you close down Garry's Mod as this process will apply an update to your game which will require a restart.
2) Open Steam > Library > Right Click Garry's Mod > Properties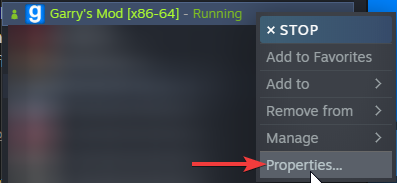 3) Click on Betas and you will then see a blue arrow which will bring a drop down menu of the different branches Garry's Mod has available.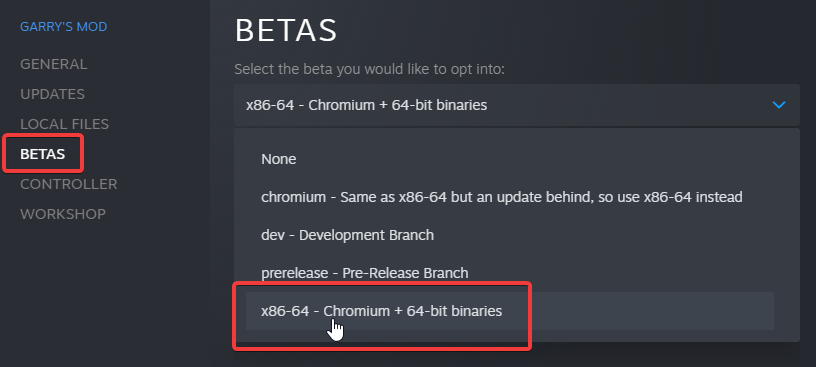 You should select "x86-64 - Chromium + 64-bit binaries", other branches may not work or cause stability issues.
After you have selected this, Steam will automatically update Garry's Mod to the branch you have selected. Once this is done, you can launch your game and join the server as normal.